David Hunt, Musician
My other passion, besides graphic design, is music. I started with the guitar, but quickly discovered it was not for me. But as soon as I picked up a pair of drumsticks, I knew the drums were my destiny. Ringo became my hero and teacher, and I spent countless hours with my first snare drum and cymbal, imitating what I heard from The Beatles, The Rolling Stones, The Kinks and The Yardbirds. When I was only 14-years-old, with some like-minded friends, we started our first band — The Apollos — named after the Apollo space program. And, I also began my graphic design "career" by designing the band's logo and business card. As time went on, I played with many bands — Julius Cobb and the Soul Messingers, The Crawling Kingsnakes, The Hostages, Elliott and the Untouchables, Shelley Magee and the Bad Deeds, and others. My current band is Duncan Sims and the Accused, and I'm having a blast playing a lot of my favorite music along with originals. Playing music is one of the true joys of my life. It defines who I am as much as my career in advertising and graphic design.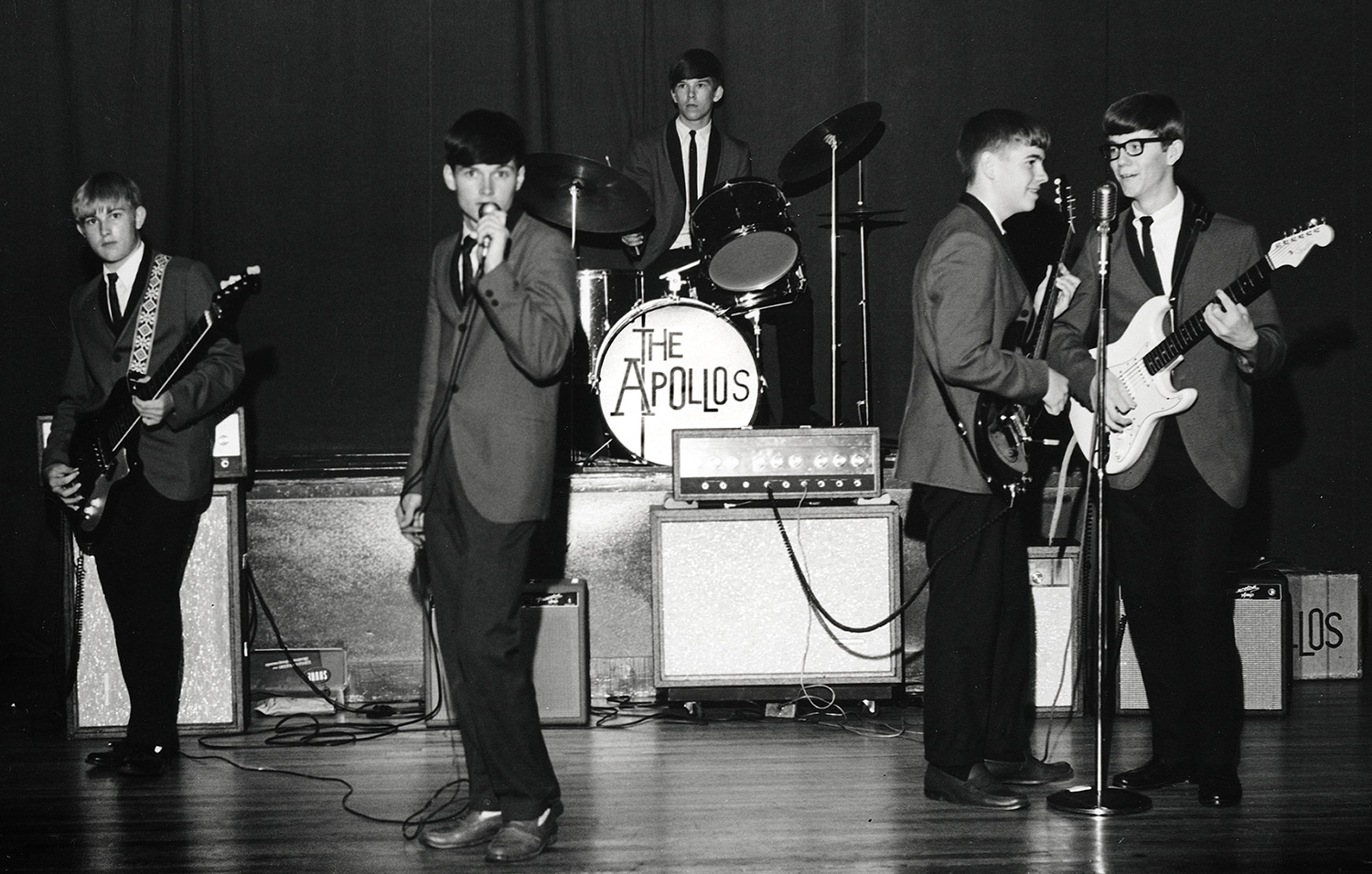 The Apollos Logo and
"Business Card". Hand drawn.
We only had one. LOL.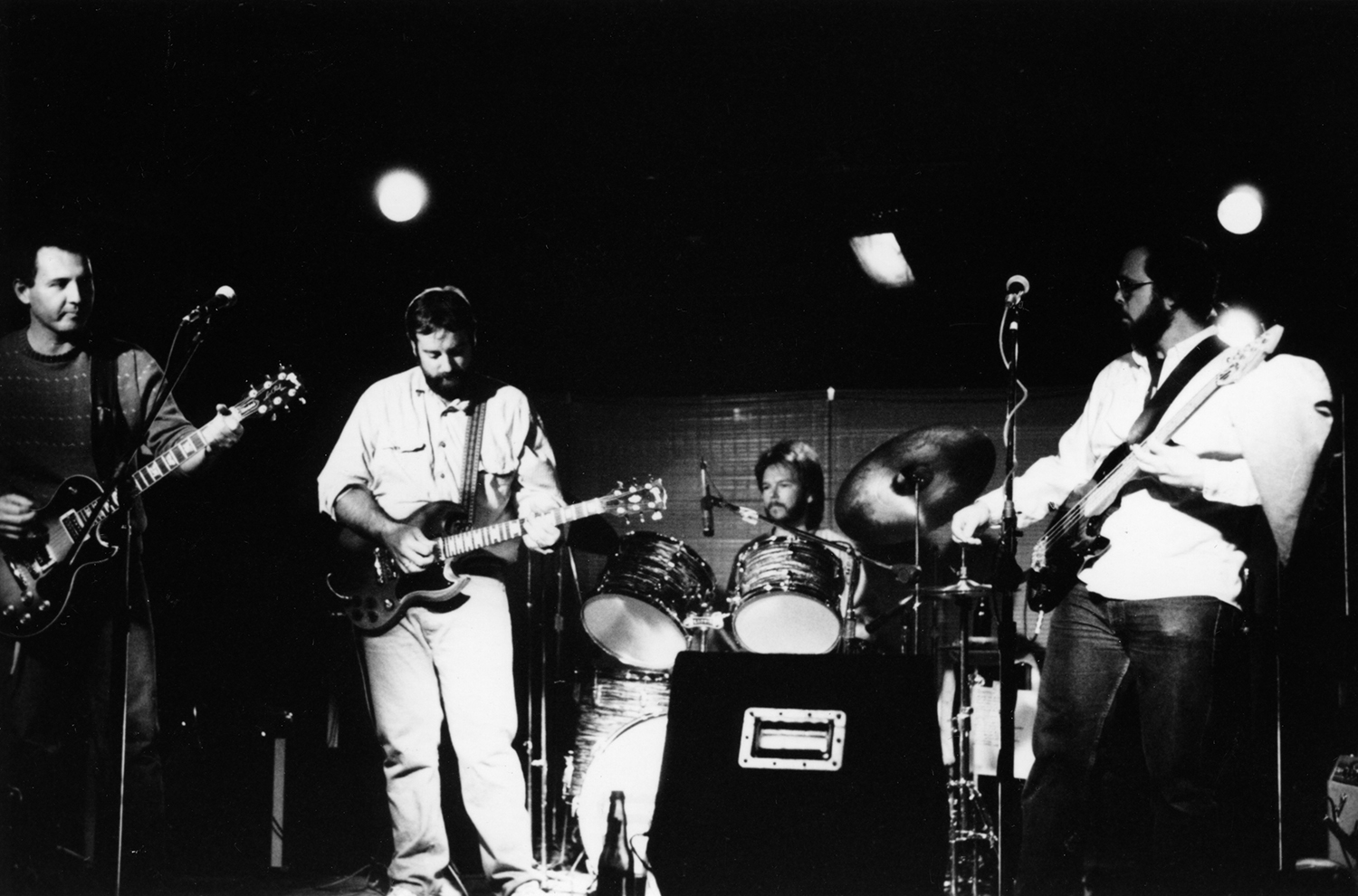 Elliott and the Untouchables
Duncan Sims and the Accused
Recording at the Jam Room